Yes, yes, yes the contemporary tech systems the hospitality industry has been waiting for are available now and offer incredible open-ended solutions… ready for implementation.
Data, digital, gross revenue to net revenue to profit contribution, and BI, it is all there against very favorable SaaS pricing…a dream come true for all hoteliers.
So why is not everyone switching over immediately? What holds us back?
The complication
The complication lies in the untangling of years of workarounds and patches trying to solve legacy systems obstructions.
And our hotel management and teams are set, or even better, stuck in their way of working. Unwilling to adapt to new possibilities and to support transformation and change, rather than wanting new systems to handle and do the same as they have been used to in the past.
Most decision-making processes for technology are RFP led by the tech departments, maybe assisted by an external consultant or CTO knowledge. The combination of CIO tech leadership combined with CTO depth of systems knowledge is equally important in this process.
The commercial teams need solid, trustworthy, and rich guest profiles with hundreds of clean, useable, and relevant fields, the need for data and data analytics besides revenue and other tech intel enriching systems providing market details and conditions.
Equally, the finance team needs constant and running data on all divisions and touchpoints in the organization, the Ops team wants to switch to data-driven decisions instead of "experience-driven" guessing.
Imagine that all departments in our organizations would get involved in business intelligence and get insight into all actions and transactions. Be able to see results in measured terms and be able to compare relevant data day to day, week to week, month to month, and year to year.
So, by who and how should new hospitality systems be evaluated, who should be involved, and more importantly how do we judge and compare cost vs. impact and results?
Decision-making and Tech Evaluations
Let's start with the company leadership. CEOs and C-suite execs should be obsessed with the possibility of knowing more and understanding their organizations, have accurate and real-time information, and be able to make all decisions based on data and facts.
It should lead to an organization that re-evaluates all its business processes and aligns contemporary guest demand to services offered and revenue vs. cost and profit margins.
Whether it is unlocking a fully digital touchless process for guests, adapting unused spaces to new guest co-working / co-living spaces with adaptive F&B concepts, or going as extreme as centralizing all functions to a main office leaving only guest contact focus at the properties.
The Tech department should always be 100% in control of the decision-making as it relates to any system used in an organization. Tech architecture, load consumption, and future flexibility are evaluated by them only.
Procurement should be involved from day one and so should all divisions with senior representation.
This should lead to an all-encompassing company plan carried by tech, with clarity on cost and risk, implementation, and timelines, setting priority for the company's rollout/road map.
The Importance of Project Management
And then the most important; "bridging the gap". No IT/tech department, nor all other divisions involved have the manpower or experience to dedicate to a major undertaking as this.
The solution lies in acquiring and costing in "project management" and even temporary manpower to handle the implementation process. This is mostly focused on untangling the workarounds from the past, but also guiding and massaging new and smarter ways of working resulting in new business processes for the organization.
It requires a mind shift and new thinking and possibly not all execs and managers can make the transition. This a reality that needs to be costed in and seen as part of becoming a differentiated organization.
Different solutions for different chain-scales
Major large chains operating on multiple continents with huge numbers of hotels can rely on all-inclusive "enterprise systems", like Shiji's offers
Large, mid, and smaller size chains who are keen to keep as many legacy systems operational, yet neutralize all data and add connected CDP with clean enriched guest profiles with hundreds of fields can implement "middleware", like IreckonU.
Mid and smaller-size chains with a more limited service offer can also rely on and implement "platform" solutions. They provide PMS functionality and offer an App store full of all required systems for hotels, like Apaleo.
The Role of Business Intelligence (BI)
Business Intelligence (BI) should be of interest to all independent small and large chains and hotel ownership groups. Data-driven decision-making is a luxury the hospitality industry didn't have till now. BI offers, like hotelIQ.
Cost of hotel reservation acquisition is very relevant in the monthly P&L, but should actually determine real estate and development-related decisions. Going from gross revenue minus total (and detailed) cost of acquisition to net revenue is instrumental. Understanding the net reservations contribution to profit / GOP the next step and having geographic and detailed market detail on the same is magic. This can be offered by Kalibri Labs.
Key Takeaways:
Bridging the tech gap is possible today, as the systems are available and at a reasonable cost.
The overall cost possibly is even lower than current tech stacks, but if higher allows companies to change business processes with huge savings as a result.
Bridging the gap requires a company mind shift and the involvement of the CEO / c-suite / management layer.
IT/Tech in the lead, with deep involvement of all divisions.
Going from a legacy to a tech-led hotel organization is a project. Treat as such and have project management untangle the legacy complications of years and implement the new contemporary systems.
Project management including manpower provides the least disruption and interreference for the running organization. No increased FTE complications and a clear cost from A to B.
Don't wait as new hotel concepts are entering the market space taking full advantage of all new systems and their features.
Last but absolutely not least;  Your guests demand the same from their hotel as they are used to doing their banking, purchasing retail, and airline travel. Know me, adapt your services/offer to me, and be proactive and suggestive.
Do not wait and bridge the gap right now.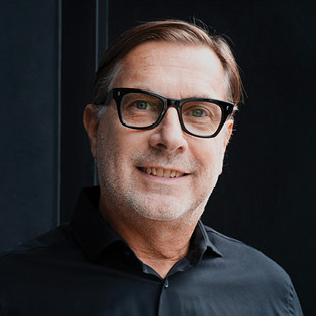 If you are keen to contribute a guest post to our blog, drop us a message.