This article is the first in a two-part series comparing and contrasting TMS solutions, especially those popular in Asia Pacific.
What is a TMS?
The hospitality industry is a dynamic business. A single hotel will have housekeeping, guest services, front of house, maintenance, hotel management, call center, and still other departments like marketing, accounting, and finance. In short, there are many moving parts in a hotel business.
Traditionally, hotel employees have communicated and managed workflows through solutions like walkie-talkies, pen and paper, or messaging apps. Faced with the need to digitize their operations, many hotels are turning to a task management system (TMS). These TMS solutions streamline operations by simplifying task management, providing valuable insight and data, and ensuring efficient service delivery.
Not all TMS are created equal, however. In this article, we will discuss some of the more popular options for hotels in Asia Pacific, outlining their strengths and weaknesses.
HotSOS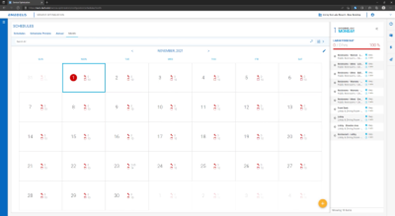 Strengths
Users can access HotSOS Mobile and all its features – such as dashboards and modules for preventative maintenance – from their mobile devices. Because HotOS is cloud-based, this data is updated in real-time, including a list of service orders for guests. These can be prioritized based on factors such as VIP status, and personalized based on guest preferences discovered in previous stays and kept in the knowledge base. HotOS can also generate customer trend reports that hotel management can use to make overarching decisions about the business.
Weaknesses
While HotSOS may sound ideal on paper, there are issues in execution. Several reviewers have noted performance issues. These include lag when switching between screens, which often results in the app crashing. This is evidently more than just a quality-of-life problem. "The system lags at times which makes the orders not accurate on timing," one user noted. HotSOS's latency issues may hamper service delivery to guests, who pay a premium for prompt servicing.
Vouch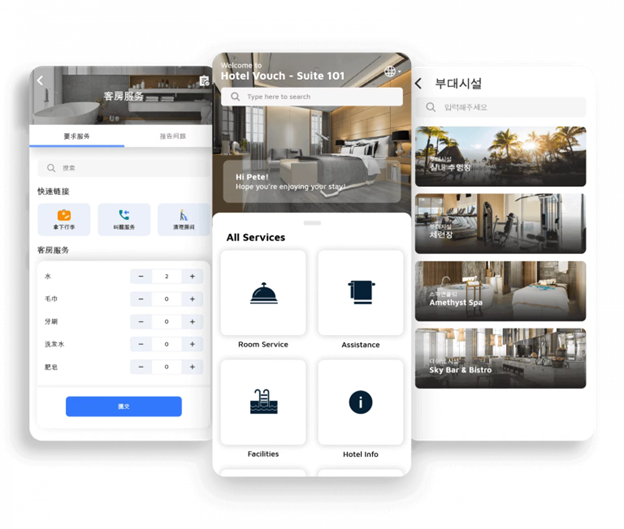 Strengths
As a web-based guest experience platform, Vouch is guest-centric. Through the app, guests can perform multiple functions, including everything from checking in and accessing information about the hotel to booking amenities and even ordering from digital menus. To access the app, guests don't even need to download an app – they just need to scan a QR code. On the back-end, hotels get to streamline their tasks because they empower guests with more self-service options.
Weaknesses
While Vouch's web-based platform offers a unique approach to hotel guest experiences, it does come with its set of challenges. One is the lack of an iOS application, which prevents hotels from catering to Apple users, which is nearly 30% of all smartphone users. There have also been issues in app navigation. "The VCP (Vouch Client Portal) should be faster in terms of interface to the client webpage," one reviewer noted, adding that they had to manually remind the admin to refresh some edited content. This kind of back-and-forth may be difficult given that Vouch's support hours are not 24-7, so hotels operating in certain time zones may be out of luck when facing a similar issue.
OKKAMI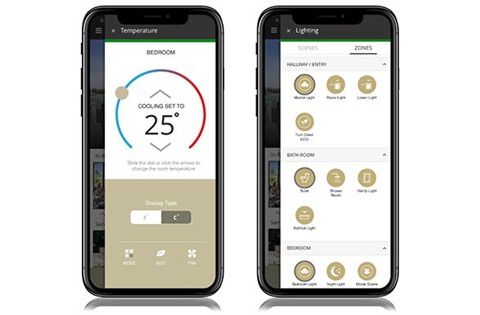 Strengths
Like Vouch, OKKAMI specializes in self-service options for guests. Through OKKAMI, guests can check-in and check-out with digital signatures, scan QR codes for food and beverage menus, and make service requests. They can learn anything they want about the hotel from a central hub. A centralized dashboard integrates all of the guest information for the hotel staff, enabling them to share guest data across not only teams, but properties and even brands. The task management includes multimedia support, the ability to input add-on requests, and prioritization features.
Weaknesses
While OKKAMI offers a free trial, the paid version – which starts at US$250 – may be pricier for smaller hotels, or establishments that want to minimize their up-front investment before realizing a return for their operations. OKKAMI may also not be ideal for markets in Asia that cater to non-English speaking travelers. To this point, one user noted that the interface for other local languages can be improved.
Aiello TMS 2.0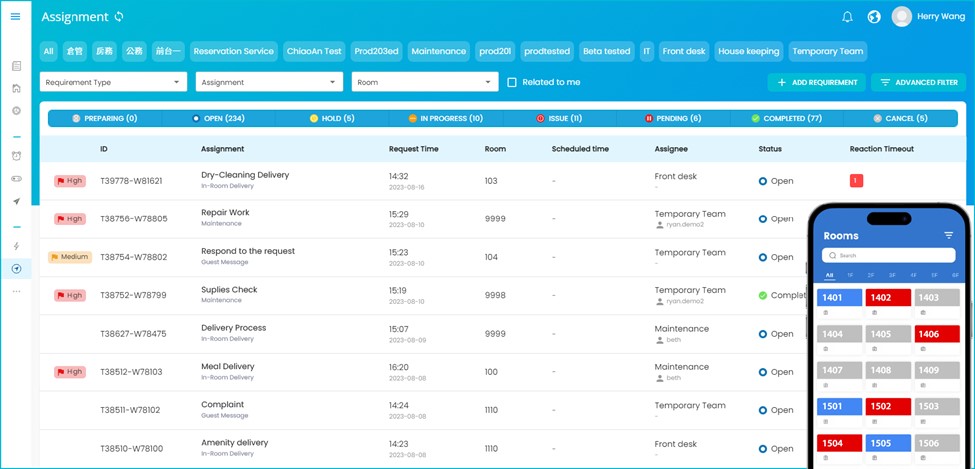 Strengths
Aiello stands out as an ideal TMS tailored to the specific needs of the hospitality industry. Its compatibility with existing hotel technologies ensures a smooth transition for staff. By integrating with these systems, Aiello TMS fosters a collaborative environment across the organization, from front of house to guest relations. Hotel leaders benefit from a holistic view of operations, enabling them to make data-driven decisions about employees, teams, and initiatives. The system's intuitive design ensures quick adoption by staff, and its emphasis on proactive employee-driven task management enhances service speed. Furthermore, Aiello's commitment to natural language processing offers a unique, human-centric interaction experience for both staff and guests.
Weaknesses
Since Aiello is a relative newcomer in the TMS space, it may not be as full-featured yet as other more established solutions. The key word there is yet. The organization is continuously adding popular TMS features at an incredible rate, and even pioneering new modules that bring even greater value-add to TMS solutions. Aiello may thus be a wise choice for businesses that want to invest resources into a TMS that is on a trajectory to become the innovation leader in the category.
Conclusion
Choosing a TMS is not a small decision. Since a TMS integrates with every aspect of hotel operations, the selected provider can make a significant impact company-wide. Hotel leaders should choose based not only on immediate considerations, like price, but on the ultimate end goal: How well it can help them serve guests.
To this end, the TMS solutions discussed above each have their own strengths and areas for improvement. If your hotel wishes to discuss how Aiello TMS could streamline your own operations and improve service delivery, please contact us for a free demo.